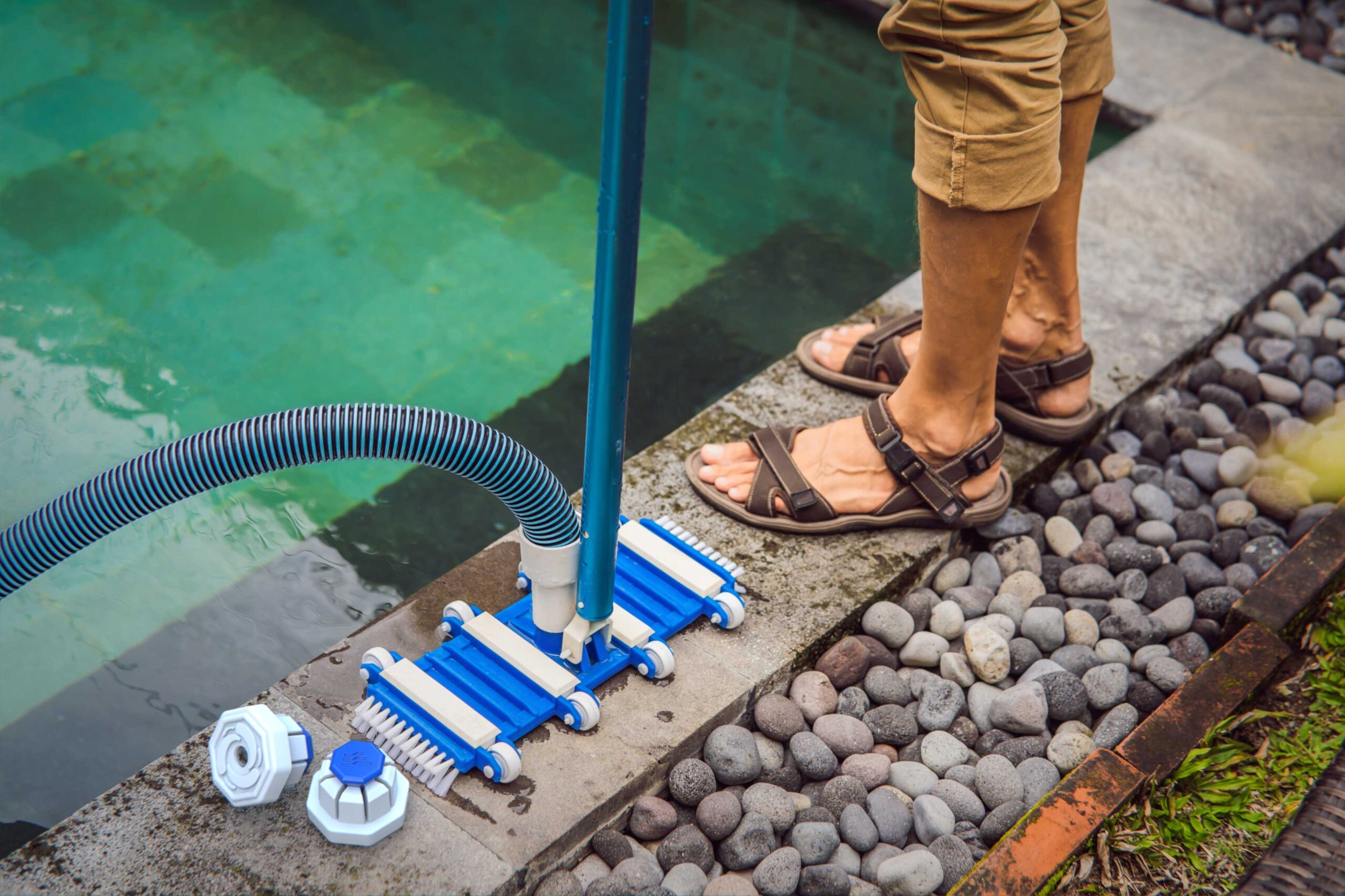 The Only Thing
More Important than

Pool Maintenance i

s the Pool

Products

Company
you can count on to


keep life at bay.
Getting Started with LadderBoss
Have questions for us? You may not be the first or last, check out the key topics below.
Not finding what you need?
Try our 24/7 Poolular AI Chatbot!
Can LadderBoss Stop A Liner from Tearing ?
LadderBoss isn't guaranteed to completely avoid a vinyl liner tear, as there are unfortunately many ways a liner can tear. For this reason, we built LadderBoss to minimize the risk of vinyl liner tears caused by the sharpest object living in your pool today; your pool ladder. We focused on solving this issue by developing the patent-pending Ladder Locking Technology in our product- that has proven in side by side testing to be 3x more effective at protecting your vinyl pool liner than any other solution on today's market.
Does My Pool Builder need to Install LadderBoss?
No, your pool builder is not required to install your LadderBoss product. In just two minutes, you can protect your pool liner with LadderBoss. It's so easy!
Will LadderBoss protect my Liner Warranty too?
No, LadderBoss does not "extend" or "enhance" the vinyl liner warranty, though, in our testing it has shown to be 3x more effective in vinyl liner protection side-by-side with the standard bumper solutions most popularly used today.
How do you store LadderBoss?
LadderBoss was designed StorageReady, and with the latest in technology to ensure our seasonal pool customers have the easiest and fastest closing experience ever.
Say goodbye to misplaced bumpers and Pool Ladder Warping!
Does LadderBoss work on Gunite Pools too?
Yes! LadderBoss can protect Gunite pools from any scrapping, scratching, or gashing caused by your pool ladder. LadderBoss locks tightly into your pool ladder, using our patent-pending Ladder Locking technology. For those in seasonal regions, the StorageReady design is a huge plus for any pool owner looking to stay organized.
What tubing size does LadderBoss fit?
A standard in-ground pool ladder 1.9″ tubing size!
Meet Poello
A state-of the art AI Assistant from Poolular that's able to answer questions, provide customer support, track shipments and much more; all in one place.
Live Chat
We're with you all the way, whether it be for help or just a chat! Chat with Poello – an AI assistant that can answer any question within seconds- or speak to one of our helpful team members instantly in US based time zones 24/7 via Live Chat.
Schedule Time
You don't have to worry about a thing; we work on your time and schedule. We're here for you! Our team members are ready with answers to any questions or troubleshooting that may arise when using our products.
Solving issues,

It's why we're here.
Our support team is dedicated to listening and solving your issues. We strive to be a company with educational answers to your questions, which we hope can only add stock to our goal of offering the best customer experience ever.
Poolular AI + Human Support based in USA.
How To Set Up
Ladder Boss
4 Quick & Easy steps on how to get started with your new pair of Ladder Boss Pool Ladder Bumpers.
Remove Old Pool Ladder Bumpers
Remove Pool Ladder from pool & remove old Pool Ladder Bumpers.
Install Ladder Boss In Pool Ladder
Place Ladder Boss into Pool Ladder, where previous bumpers were.
Gently Tighten The Ladder Boss
Take a Philips Head Screwdriver to gently tighten Ladder Boss until snug.
Say Goodbye To Your Worries
Put ladder back in, sit back, and relax while Ladder Boss protects your liner.